I'm so glad that Mel agreed to post for me today! I'm especially thankful that she was willing to share a recipe. Please go check out her blog, she has lots of yummy recipes!
**********
Instead of having your usual Baking with Angela post today, I have been summoned to step in and help out while the wonderful lady finishes her big move. Consider me a substitute teacher in the weekly baking class.
I'm Rebel Mel and I run a little blog over at www.tweeded.com. If you stop by, chances are, you'll be bombarded with all things cupcakes, kitties and bacon. In fact you may have even swung by at some point because Angela was nice enough to share her oatmeal cookie recipe with me. Each Friday I post "Domesticated Friday's," which is intended to help me [and anyone else who joins in] get in touch with my [our] inner Susie Homemaker[s]. I've been quite impressed with the Domesticated Friday posts I have stumbled across over the past yearish, so if you'd like to join in, swing by, steal my button and make sure you let me know so I can link to you!   I normally post recipes I have created myself, but because I celebrated Thanksgiving last Thursday, I have decided to walk you guys through the Sweet Potato Roll recipe I got from the Food Network Website.  

 

Why, you ask? Well, last week was my second time ever using yeast. The first time I made pizza crust, which wasn't too difficult, but the recipe I used didn't require a lot of kneading, rising and punching out. I've never made bread before. The crust I made was thin, and didn't come out that great, either. So needless to say, these rolls were pretty intimidating. And please, ignore the terrible photography in this post. I made these rolls on Thanksgiving and didn't feel like dragging out the DSLR, so I used my cell phone for the photos.   You will need: 
2 packages of yeast
1/4 cup sugar
1/2 cup hot water
3 tablespoons melted butter
1 tablespoon salt
3 eggs, one of which is beaten with two tablespoons heavy cream
3 cups four, plus extra for kneading
1/2 cup cooked and mashed sweet potatoes
First, you're going to want to mix the yeast, one tablespoon of sugar and the water. I run the hot water on my sink just until I don't want to touch it. That's when I know it's hot enough. Let that sit for five minutes, it will start to get a little bubbly. This is called proofing. Add remaining sugar, butter, salt and two eggs to the yeast mixture and mix well. Stir in flour one cup at a time, then add mashed sweet potato.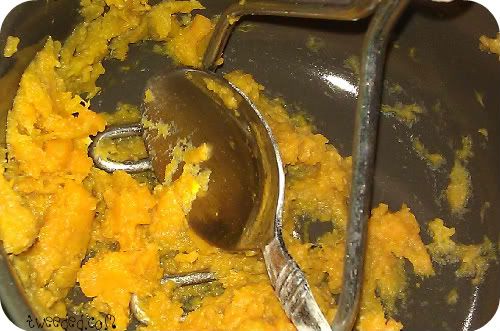 Knead the dough on a floured surface until no longer sticky. Return the dough to an oiled bowl, oil the top and cover with plastic wrap. Let sit in a warm place until the dough doubles in size, about an hour.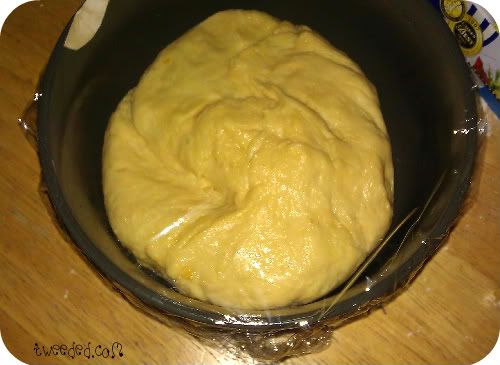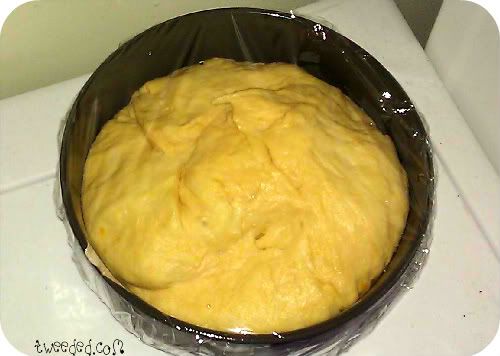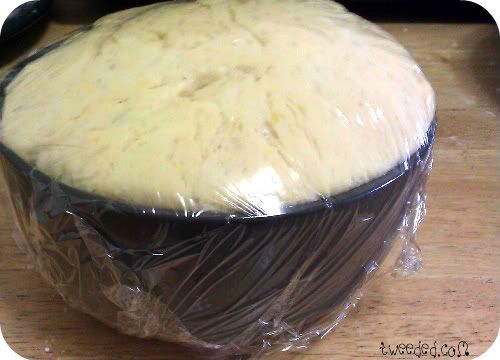 Punch down dough and form into two dozen golf ball size rolls. Place on a buttered cookie sheet two inches apart and cover with plastic wrap. Let sit until they double in size. Preheat oven to 375.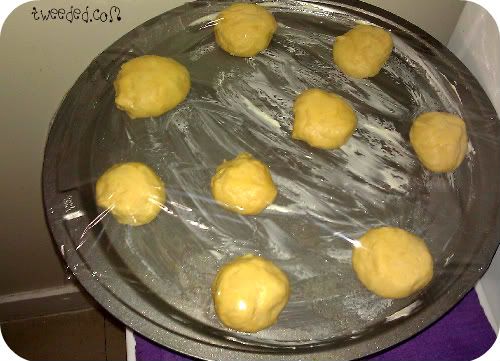 Brush the rolls with the egg and cream mixture. This is the step that I forgot to do. Oops. Bake for twenty minutes or until rolls are golden brown.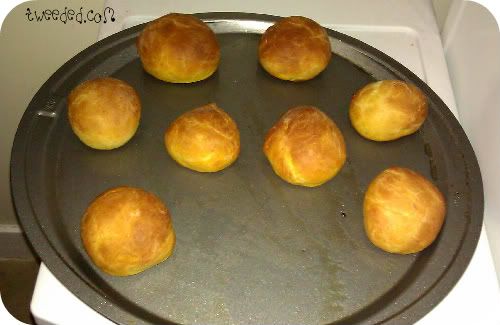 Even though I forgot to use the egg and cream mixture, the rolls were absolutely delicious. They went great with Thanksgiving dinner! I hope you all enjoyed my recipe, and I'd love to know if any of you decide to check it out. I'd like to thank Angela for letting me guest post on her blog! And lastly, don't be shy, come check out my blog!